Walking through Havana
Page eight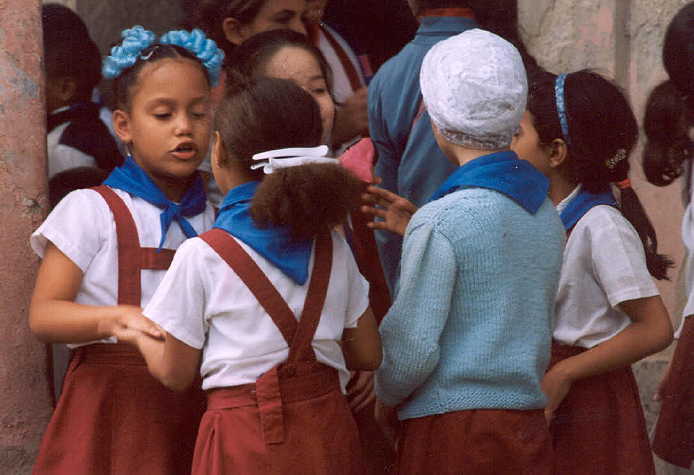 Children in school uniforms.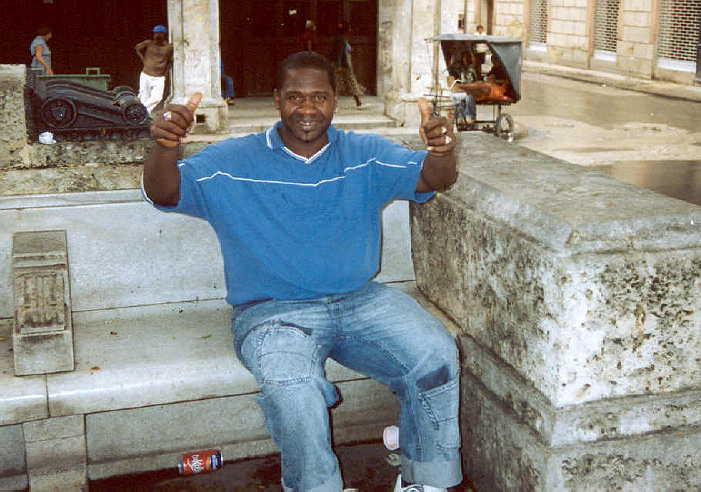 Sitting around, El Prado.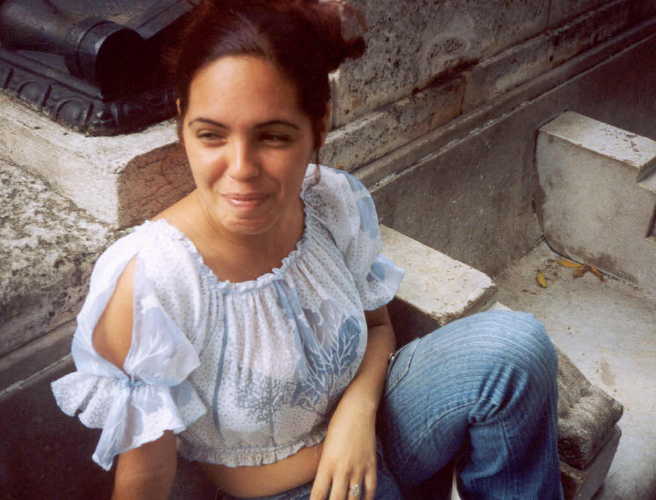 A girl of the streets, El Prado. "Jinetera" is the Spanish word. There are also "jineteros."
In recent years greater efforts have been made to control prostitution, but it still exists.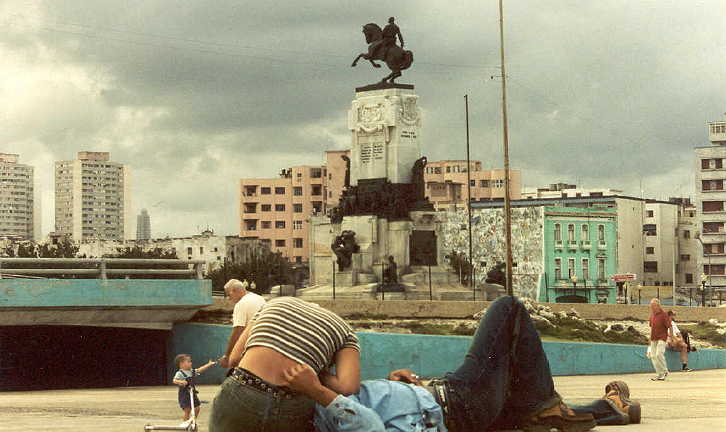 Leisure activities on the Malecon.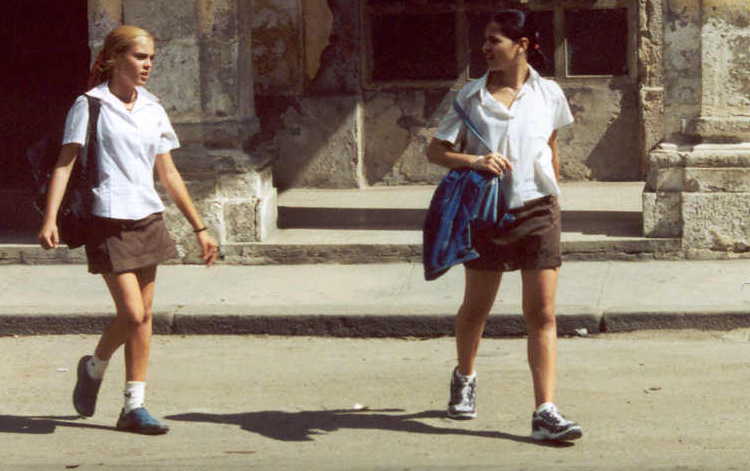 Schoolgirls in their school uniforms. American tourists remarked on the shortness of the skirts
and wondered how these outfits would be accepted in United States high schools.
The uniform for males in this age group is long trousers and a white shirt.


jewishcuba.org main photo page
Photo pages sponsored by www.jewishcuba.org