Photographs by Jock Fistick

ALL PHOTOGRAPHS © 1994 THE TAMPA TRIBUNE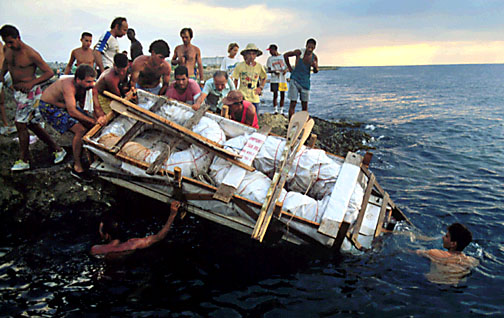 Under the threat of foul weather and a U.S. vow to send them to the U.S. Naval Base at Guantanamo Bay, Cuban refugees launch their raft from the rocky beach of Cojimar.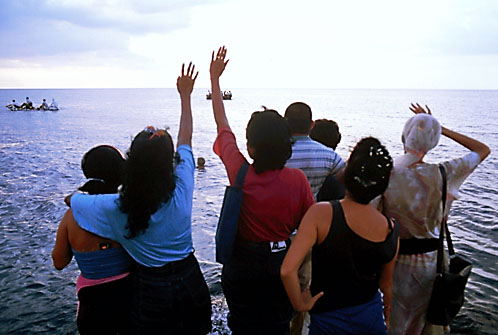 Lourdes Rios, her sister and other family members gather at the waters edge to wave one last goodbye to their loved ones setting sail for the United States.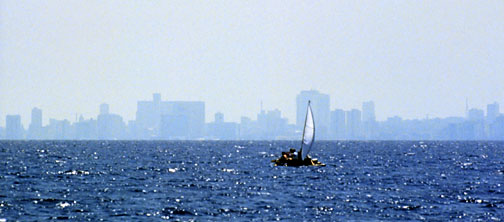 A lone raft carying refugees floats off the Havana coast, returning to Cuba after an aborted attempt to flee their homeland.
More of Jock Fistick's photos of Cuba at
http://www.fistick.com/cuba.html
Back to the Photo Tour